September 30, 2017 4:08 pm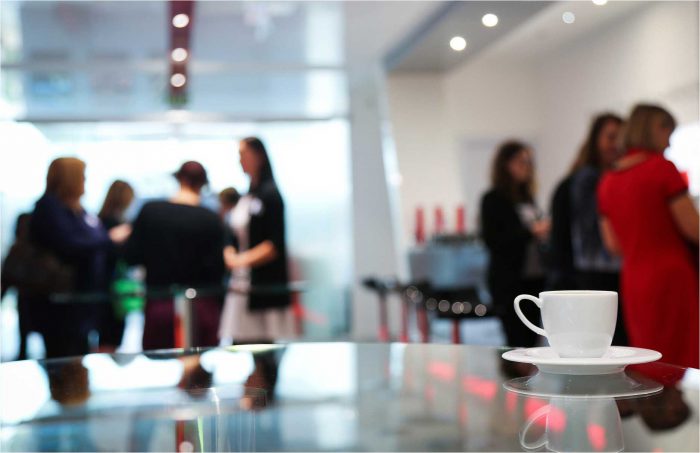 You've probably already read or heard it, networking is THE current trend to expand its business and / or boost its professional career.
Whether you are in a business prospecting or looking for new business opportunities, networking is the recommended way to achieve your goals.
Nevertheless, it is not always easy to get started. So how do we do that? With whom to network? What do you expect from networking? We will try to refer you.
Networking can take many forms
The most common form of networking is, as you can imagine, virtual. Through social networks, we are all connected across borders and beyond time. You have to know how to use LinkedIn, Facebook and Workplace, Twitter, etc … Every social network has its specificity and therefore knowing them already allows to network well.
Thus, we will opt for LinkedIn to develop its professional network; Workplace is preferred for intra-group relationships; On twittera on current issues or with personalities; Facebook remains "reserved" to the personal network; etc …
Do not hesitate to contact someone. The biggest risk is that it does not accept this request for contact. You will agree that there is more serious!
We all have a network, even if it is little provided. The quality of the network is not related to the quantity of its members but to the adequacy between your research and the people solicited. Then dare! To believe that this is reserved for an elite is a misconception. Certainly, networking within the grandes écoles is developed very quickly because the sense of belonging (not to say the corporate culture) is intrinsic. Nevertheless, it is not necessarily a "worldly" practice. It is necessary to take ownership of its network, to evolve it, to maintain it and to consolidate it. It will be useful to you at some point in your life (professional).
For the purists of the handshake, nothing like "networking" or "afterwork" evenings that are good ways to meet people. Every opportunity is good to expand your network; Each meeting is useful. Whether it is the brother sister of a colleague's friend; Or a known legal official; No matter, the idea is to be open and to exchange.
For an evening where you are invited, consider getting the list of people present in order to prepare your presentation. We think of course to take enough business cards, his best smile, and we thank the one who invited us (so that she thinks of us next time J).
Networking implies know-how
Whether you're networking "online" or "live", you have to be careful with the image you're releasing. Some codes must be respected so as not to appear too aggressive or interested.
So, in the evening networking, you will not draw your business card as soon as you have (finally) managed to approach the HRD of this coveted large group. You will rather take the time to talk with him about his course, about the subject of his presence that evening, etc. The exchange of coordinates should occur quite naturally during the interview; According to the needs and the respective feelings.
Similarly, if you contact the said HRD via LinkedIn and your InMail remains unanswered, you are not going to harass it of requests of connection / InMails of the type "Hello Sir, I allow myself to return to you for the umpteenth time … ".
A network works over time. Be patient, audacity pays off!
Well networking is learned with practice. There is no miracle recipe. Do not try to be someone you are not, play with your personality. Your network should not look like you but should be useful to you.
Be careful, however, to keep in mind that this network must be able to operate in both directions. So, stay tuned to the requests that are made to you. One thinks to invite his contacts to the evenings to which we are invited, one can recommend one to a contact (even if this one interests us), and exchanges the "good plans" and the "good addresses" (be it a Good table or a good recruitment firm).
About TeamRH:
TeamRH, a recruitment firm in Paris, is a leading player in the legal and financial sector. We work with a national and international clientele, helping them to strive for a top performance. Our consultants benefit from an extensive knowledge of the market and of legal professions in order to better understand their task. We also offer Career & Life Coaching sessions (stress, demotivation, professional strategies to handle burn out).
TeamRH
5 rue de Hanovre
75002 PARIS
Tel : 01 42 33 26 12
E-mail : jobs[@]teamrh.com
See all our other available positions at: www.teamrh.com.