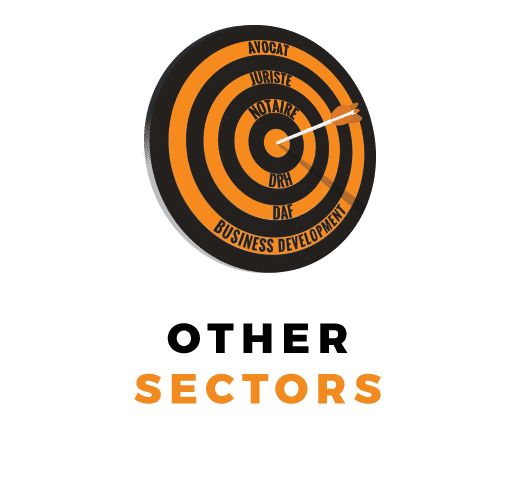 Référence de l'annonce 3489
CDI Other Sectors 35 000€ - 45 000€ 3 years
On behalf of a client, TeamRH is searching for Jurist in Notarial Law (M/F):
Jurist in Notarial Law (M/F)
Our client is a company specialised in the design, development and marketing of IT software for Notary Offices.
The company is an 'entreprise des services numériques' (ESN), highly invested in new technologies: the digitilisation of tools, securing data and deployment of solutions in cloud mode.
With 45 years of existence, the group operates across France and employs 135 associates.
Missions :
You will mainly be involved in the area of family law and of the law of property transfer tax free of charge.
Your main tasks are:
Legal watch
Analyzing legal texts
Editing legal forms
Technical input in the software
This list is not exhaustive; we can assign you other tasks according to your involvement and your expertise.
Profile :
Qualified Notary, you will take part in perfecting a drafting software.
You have a minimum of 3 years' successful experience within the notarial profession.
A knowledge of rural law and basic knowledge of the regulations of the land registry would be appreciated.
You have a strong passion for IT.
You are able to see the bigger picture, be organised and intellectually rigorous.
Conclusion:
In joining us, you will be part of a highly performing, innovative professional environment that values team work and the fulfillment of every one of our associates.
Our plan is to continue to offer our existing clients products at the cutting edge of technology, whilst guaranteeing them optimal data security.
Contract : CDI
Hours: 8h30 -12h00 / 14h00 – 18h00 (17h on Fridays), 36.25h / week
Salary : 35K€ – 39K€ on a 13 month basis
Location : Templemars (59)
Category: Team leader
The legal department is made up of one legal officer and several jurists (of which 1 is in the process of being recruited).
Please send your CV to the following email address: team1[@]teamrh.com quoting the reference Team3489.
We assure you total confidentiality in the treatment of your application.
TeamRH is a Recruitment Company located in Paris. It is a crucial player in the legal and financial sector. We provide services for our national and international clients, aligning ourselves with their pursuit of excellence.
Apply to this job