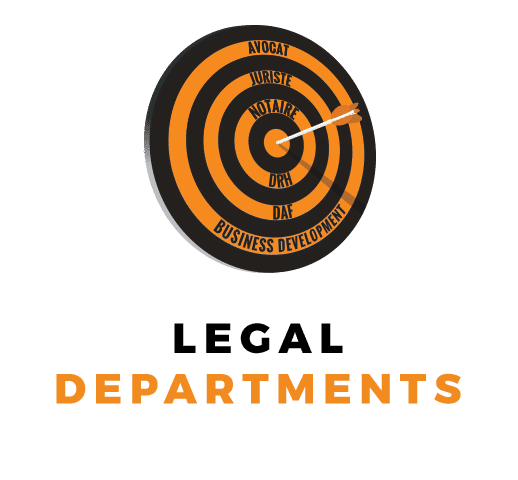 Référence de l'annonce 3384
CDI Legal departments NC. 1 year Master / Master II
On behalf of a client, TeamRH is searching for an Independent Family Officer:
Independent Family Officer
Our client, a firm founded in Paris in 2014 by an ex private banker, is a platform offering a Family Office service, in situ, to individuals. They are committed to providing them with support during the key moments of their lives by structuring and protecting their property.
Within the framework of their expansion in France and internationally, and to respond to increasing growth, our client wishes to employ more workers within its team and welcome new Family Officer profiles.
Main tasks:
You will be in charge of a portfolio of individual clients within the context of a partnership contract. You will have complete independence and responsibility for the creation, management and development of your tasks.
As part of your main tasks, you will be in charge of:
Updating the client's patrimonial situation
Supporting the client in their requests and their procedures, completing administrative formalities for financial intermediaries, insurance companies, administrative authorities or law and finance consultants, in the potential case that the client may have invalidating health issues.
Supporting the client in the execution of administrative procedures in the case of the death of a family member
Supporting the client's requests and in their relationships with providers with whom the client may have obtained products
Evaluating the clients investment and saving policies and helping to put mid and long-term management strategies into place, integrating the client's personal management objectives and criteria
Making inquiries into all kinds of investments as a means of support: financial, life insurance, potential properties; in order to respond to the client's patrimonial issues.
Enquiring about and explaining the necessary elements to understand past, present and future situations, using programme descriptions.
Arranging a monthly meeting at the client's home to keep up to date with their patrimonial situation.
Examining the revised investment situation carried out by the client
Facilitating the comprehension between the client and their contacts, especially with public administration (the Treasury, pension funds, ministerial officers)
The assistance services will be executed by the Family Officer as part of an obligation of means, with no commercialization of products.
Profile:
You have an appetence for finance, taxation, and insurance, ideally confirmed by a Masters 2 diploma or by professional experience in one of these sectors (clerk, auditor in a consultancy firm, tax officer, head of patrimonial clients, fund manager…)
You are looking for a flexible, agile, reactive and transparent structure, as opposed to hierarchical and limiting organisations
You wish to be in control of your client portfolio while benefiting from a competitive salary
You aspire to become an expert in customer service
Ideally you have a portfolio of about 10 prospects, which can rapidly turn into clients
Personal skills :
You have an entrepreneurial spirit, you desire autonomy and you have excellent interpersonal skills
You have strong analytical and deductive skills which allow you to quickly understand the client's situation and concerns
You are organized and thorough
You have strong listening and pedagogical skills
You have a commercial streak which is necessary for the successful completion of your tasks
Your ethical understanding allows you to be the best partner you can be for your clients
Contract: Independent status
Hours: Full time
Salary: Competitive and progressive according to the development of the client portfolio
Location: Any of the following regions: Paris, Lyon, Marseille or Bordeaux
Starting date: ASAP
Please send your CV to the following email address:  Team2@teamrh.com quoting the reference Team3384.
We assure you total confidentiality in the treatment of your application.
TeamRH is a Recruitment Company located in Paris. It is a crucial player in the legal and financial sector. We provide services for our national and international clients, aligning ourselves with their pursuit of excellence.
Apply to this job