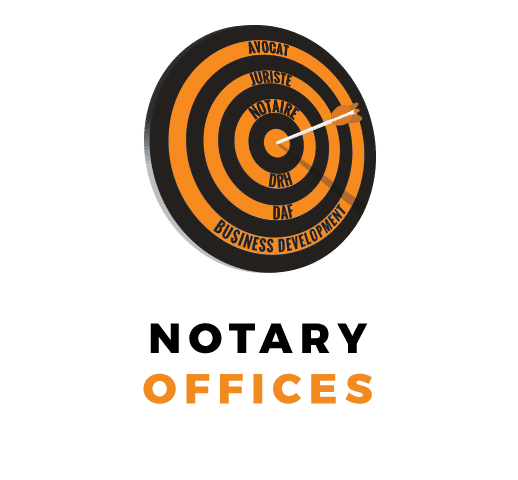 Référence de l'annonce Team3636
CDI Notary offices +5 years DSN / DAFN
On behalf of client, TeamRH is searching for a Notary Assistant – Public and Private Institutional Real Estate
Notary Assistant – Public and Private Institutional Real Estate (M/F)
As a member of a one-of-a-kind notary firm, you will join a team with attentive management, a stimulating atmosphere, a strong team spirit and a rich and shared judicial outlook.
Duties and responsibilities:
Within in the Real Estate Development team, you will work for a clientele of private and public major institutional real estate investors
Managing, within a team, acquisition and disposal of assets mainly through calls for projects, from real estate auditing to drafting and negotiating contracts in all commercial real estate sectors (offices, retail, warehouses, fields)
Finding solutions for development and town planning issues
Ability to count on the Sources and Lab team, who will assist you in your legal analysis
If you wish to contribute to the firm, you can participate in work groups you are passionate about (judicial expertise, digitalisation, continuous improvement, process standardisation…)
Requirements:
Qualified notary
A considerable practical experience of at least 5 years in complex real estate
Previous experience of working for public bodies
A candidate who enjoys monitoring demanding cases over a long period of time
A pragmatic candidate who approaches cases with pragmatism and is able to offer solutions tailored to the client's needs
A good team player who enjoys sharing their experience and knowledge with others
Contract: Permanent
Hours: Full time
Salary: According to experience
Location: Paris
Provisional starting date: ASAP
Send your CV to the following email address: team3[@]teamrh.com and quote the reference Team3636.
We guarantee total confidentiality in processing your application.
TeamRH, a recruitment firm in Paris, is a leading player in the legal and financial sector. We work with a national and international clientele, helping them to strive for a top performance. Our consultants benefit from an extensive knowledge of the market and of legal professions in order to better understand their task. We also offer Career & Life Coaching sessions (stress, demotivation, professional strategies to handle burn out).
TeamRH
5 rue de Hanovre
75002 PARIS
Tel : 01 42 33 26 12
E-mail : jobs[@]teamrh.com
See all our other available positions at: www.teamrh.com.
Apply to this job