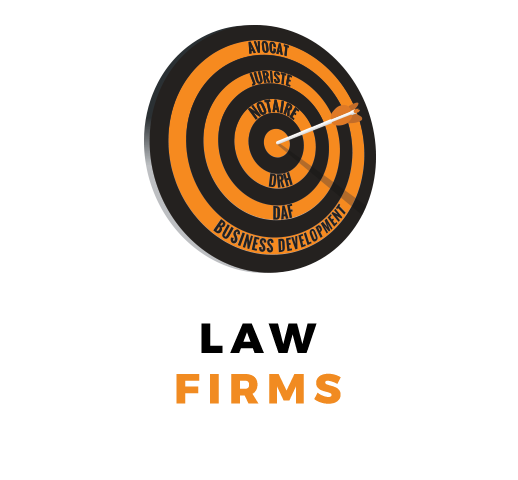 Référence de l'annonce Team3706
CDI Law Firms 40 000€ - 45 000€ 1 year 2 years Bac +4 Bac +5 Master / Master II
On behalf of a client, TeamRH, a recruitment firm, is searching for a business development manager:
Business Development Manager – Communication
1-2 years' experience
Our client is looking for a someone to join their Business Development – Marketing & Communication team.
Duties and responsibilities:
As part of a team, involving 2 partners, you will be responsible for the development of a new business model for the firm, assisting with various tasks such as:
Collaboration with the teams on the development of the firm (targeting, client analysis, information research, reporting).
Preparation of commercial presentations in response to client calls.
Participation in the application process for the various panels.
Design of market analyses and competitive intelligence.
Participation in the preparation of surveys relating to the firm's rankings (Chambers, Legal 500, etc.).
Project monitoring and coordination with the firm's various resources and external service providers.
Updating communication tools: bio and photo of lawyers, presentations of the firm's legal teams.
Participation in the coordination and preparation of client events: webinars, drafting and creation of emailing, presentation material.
LinkedIn: monitoring of editorial planning, preparation of graphic material, harmonisation of the communication charter according to the content to be disseminated, internal communication of messages disseminated, monitoring of campaign statistics, benchmarking with other firms.
Participation in the preparation of internal newsletters: selection of topics and content writing.
You will also be responsible for reporting on actions taken.
You will be in regular contact with our international teams.
Your profile:
You are Masters level in a communication/business school or you have a degree in Law.
You have 1-2 years' experience in Business Development in the following sectors: Consulting, Finance, Audit, Lawyers.
We are looking for an experienced and motivated individual with a good understanding of the business world.
You will have excellent interpersonal skills, be able to make proposals, be creative and be a good listener. You will enjoy working in a team and working on cross-functional projects. Your reactivity and flexibility are real assets for conducting exchanges with your various internal and external contacts.
Proactive and rigorous, you appreciate the diversity of the missions and the variety of subjects tackled.
Your versatility and ability to adapt will be highly appreciated.
You have good writing skills and are able to summarise and organise.
You have an excellent level of both written and spoken French and English.
Advantages:
A dynamic business firm with a culture of excellence and innovation in client service, we have a growing international network.
With an international DNA and a strong entrepreneurial culture, we offer real opportunities for growth.
Our values are based on caring, diversity, gender equality and our commitment to sustainability.
You will work in a stimulating environment with a dynamic and passionate team of people.
Contract: CDI
Hours: Full time
Salary: 40k-45k€
Location: Paris
Provisional starting date: ASAP
Send your CV to the following email address team1[@]teamrh.com and quote the reference Team3706.
We guarantee total confidentiality in the processing of your application.
TeamRH, a recruitment firm in Paris, is a leading player in the legal and financial sector. We work with a national and international clientele, helping them to strive for a top performance. Our consultants benefit from an extensive knowledge of the market and of legal professions in order to better understand their task. We also offer Career & Life Coaching sessions (stress, demotivation, professional strategies to handle burn out).
TeamRH
5 rue de Hanovre
75002 PARIS
Tel : 01 42 33 26 12
E-mail : jobs[@]teamrh.com
See all our other available positions at: www.teamrh.com
Apply to this job